What is the Malvern Hills Radio Amateurs Club?
The Malvern Hills Radio Amateurs Club was formed in November 1978. It provides a friendy forum for all radio amateurs and short wave listeners in the area.

MHRAC now has a new home at the Barnards Green Cricket Club - Northend Lane, Malvern, WR14 2ET.

"Formal" meetings are held at 7:30pm (doors open at 7pm) on the second Tuesday of each month, usually with a talk or radio activity.
"Informal" meetings are held from 7:30pm on the fourth Tuesday of each month, (Note - this is a change from the fourth Wednesday to avoid the parking problems at the Cricket Club) where members chat informally about any topics of interest or problems - in the bar

Since our move to the cricket club, membership and meeting attendance has risen sharply. Please join us at any of our meetings for a fun-packed evening! Details of planned activities are accessible via the "Meetings" button.

For further information please use the "Contact" button on the left menu.
Face-to-face meetings resume
MHRAC has resumed its twice monthly meetings.
Second Tuesday - formal meeting with talks and/or presentations.
Fourth Tuesday - natter night.
(Press the meetings button for details.)
The 2022/23 Committee
Chairman: Dave Hobro G4IDF
Secretary: Mike Allenson G3TGD
Treasurer: Alan Hanson G4LVV
Member A: Michael Mason M0JVP
Member B: Don Palmer G6CMV

To contact the committee please use the "Contact" button on the left menu.
What does the Malvern Hills Radio Amateurs Club offer?
The Malvern Hills Radio Amateurs Club meets twice a month with both formal and informal meetings.
MHRAC offers members an e-mail based reflector to allow members to exchange information and news and help each other with problems.
MHRAC is active on the air using the club callsign G(X)4MHC for exhibition stations and in contests.
MHRAC members regularly take part in both UK and International contests.
MHRAC does not currently offer foundation courses to allow newcomers to amateur radio to gain their transmitting licence. However if you are interested we may be able to help you with finding a suitable course. Please contact the secretary using the "Contact" button on the left menu.
Breaking News - MHRAC is 40 !!!!
MHRAC celebrated its 40th birthday at the November 2018 meeting see here for more details.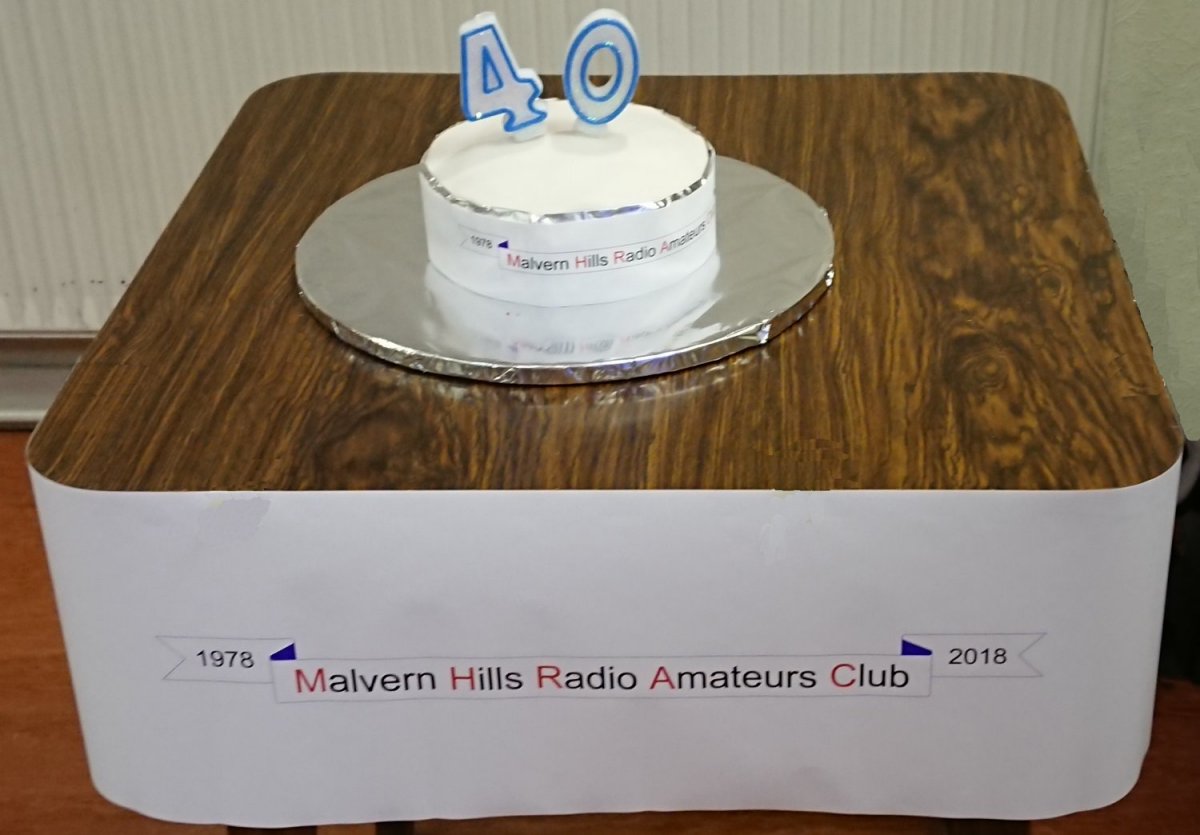 Page updated: 23/12/2019 - Page design © G4BVY